Thousand Hills Gueashouse is a perfect place for school trips,
to organize forest schools, independent camps.
In the immediate surrounding of forests, hills, fields, in a rural environment,
groups of students can recharge in a huge, yet safe, enclosed area.
There is only one group in the area at a time.
Programmes
Upon request we and the landscape of
Thousand Hills provide plenty of program options.
ACCOMMODATIONS IN THOUSAND HILLS
2600 sqm total area + half a hectare of pine forest
GUESTHOUSE WITH TERRACE
Apartman 1
2 single beds, 1 double bed,
bathroom with shower and toilet
Apartman 2
1 double bed, 1 single bed
2 bunkbeds, bathroom with shower
and toilet, fully equipped kitchen
Apartman 3
2 single beds, 1 double bed
bathroom with shower and toilet
HEATED YURT
8-10 single beds,
separated shower for girls and boys and toilets
TOTAL CAPACITY OF ACCOMMODATION
2 rooms with 4 beds

1 room with 7 beds

1 room with 10 beds

1 yurt with 10 beds
ACTIVITY POSSIBILITIES
10X4meters pool with 150cm depth
table tennis
giant trampoline
football field neadby
2 days

1 nights

3 days

2 nights

4 days

3 nights

5 days

4 nights

6 days

5 nights

7 days

6 nights

Without Programmes
6 700 HUF / person
13 400 HUF / person
19 500 HUF / person
25 200 HUF / person
30 500 HUF / person
36 000 HUF / person
With programmes

8 000 HUF / person

2 programmes

16 000 HUF / person

4 programmes

23 400 HUF / person

6 programmes

30 400 HUF / person

8 programmes

37 000 HUF / person

10 programmes

43 800 HUF / person

12 programmes
Our group prices with full board are available for a minimum of 20 people.
Also for groups of less than 20 people, the fee for 20 people is to be paid.
We provide dinner on the day of arrival and breakfast on the day of departure.
The whole territory of the Guesthouse can be rented for independent camps.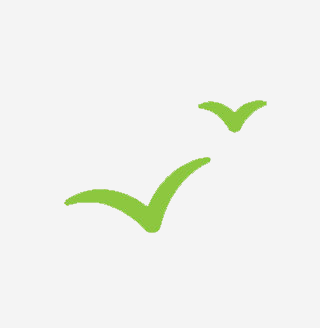 House rules
The rules for the guests of Thousand Hills Guesthouse in one place.
frequently asked questions
Are there any discounts for accompanying teachers?
After 15 people we will release the fee of 1 attendant, over 20 people we will release the fee of 2 attendants.
Do you have to pay an advance?
30% deposit must be paid by bank transfer, the remaining amount is due on the spot in cash
pay.
What are our dining options?
We can arrange full board for school groups with delivery from the neighboring Pétervásár (breakfast / lunch / dinner) provided.
Groups receive dinner on the day of arrival and breakfast on the day of departure.
Depending on the number of people, the large terrace of the Holiday House or the small one can be used for common meals
saletlite at the house.
How to get to the accommodation?
You can travel by car or minibus all the way to the accommodation on a paved road. You can park your larger bus in the main square of the village, from where it is a convenient 200 metres walk to the Guesthouse.
What kind of public spaces can we use in case of rain?
There is a terrace and a lounge, which also serves as a "dining room" and, on request, a 50 sqm yurt or the 30 sqm living room of the cottage.
Should we take bed linen or towels with us?
We welcome our guests in the Guesthouse of 16 people with full bed linen. In the small house and in the yurt we provide a sheet and a padded 50 × 60 cm pillow, however a sleeping bag / blanket must be brought.
Always bring a towel! We suggest,
to use the pool with extra towels as well.
Can we select programs on site?
The selected programs are discussed in advance, for the sake of the planning and the quality of the preparation.
What is available in the area free of charge?
At their own risk and responsibility groups may use the area that has a giant trampoline, swimming pool, swings, wild peeks, table tennis, fireplace and kettle, lounge and hammocks. Free high-speed Wi-Fi is also available.